Resources in the Community
Hughson Family Resource Center
The Hughson Resource Center provides a wide range of support services from clothes and food closets to mental health counseling.
Complete the above referral
Fax referral to: (209) 883-2028

Call 209-883-2027 to confirm the referral was received
Phone number: (209) 883-2027 • Fax number: (209) 883-2028
6940 Hughson Avenue Ste B • Hughson, CA 95326
Variety of child, adult and family services including individual/family and divorce counseling, court ordered counseling, parent education, anger management, domestic violence programs.
FEE: Sliding scale, private insurance, Medi-Cal, no-FEE parenting classes.
Modesto Office - Outpatient
(209) 550-5860
1700 McHenry Village Way, Suite 11B
Modesto, CA 95350
Turlock Office - ADHD & Outpatient
(209) 669-6771
2925 Niagra Street, Suite 3
Turlock, CA 95382
Individual, group and family counseling (coping skills, marriage and anger management). Teen recreation center, child care/other resource and referral, planned parenthood. Services offered in English and Spanish.
FEE: sliding scale; accept Medi-Cal for adult groups only; accepts Medi-Cal for children.
Center for Human Services - MainOffice
2000 W. Briggsmore Ave., Ste. I
Modesto, CA 95350
(209) 526-1476
Student Assistance Program - Hughson High School
883-0469
Individual, group and family counseling. Culturally sensitive staff available who speak English and Spanish.
FEE: Medi-Cal and Private Pay for children from Birth to 18 years; Private Pay and Private Insurance for adults.
Modesto Office - Behavioral Health
(209) 576-1750
1620 Cummins Dr.
Modesto, CA 95358
Turlock Office - Behavioral Health
(209) 669-2583
420 East Canal Dr.
Turlock, CA 95380
209-883-9212
The United Samaritans Foundation Community Center is intended to provide a centralized location for; educational enrichment, community development, community service, learning and prevention programs, community awareness activities, family development programs, and civic or business related activities.
Interfaith Ministries Feed Modesto:
209-572-3117
Interfaith Ministries have several programs that strive to bring healthy food to all Stanislaus County residents. These programs are: Feed Modesto Pantry, Free Mobile Farmers Market, Homebound Delivery, and Last Saturday Services.
209-656-1033
365 days-a-year our guests can find a hot meal, an encouraging word and a group of caring individuals who are eager to love and care for them. Turlock Gospel Mission offers 3 meals a day, emergency shelter, a Restoration Program, homeless assistance center, known as the HAM Center, to offer support and encouragement during the day.
Housing Authority of Stanislaus County:
209-557-2000
Housing Authority of the County of Stanislaus, is committed to addressing the unmet housing needs of residents and communities in our county.
209-525-7411
Services offered at this site, include adult residential treatment, residential withdrawal management, residential and outpatient co-occurring treatment, outpatient and intensive outpatient SUD services, and recovery and aftercare services.
(888) 425-2666
A Northern California Hotline for 12-20-year old's, The Al-Anon program is based on 12 Steps adapted from Alcoholics Anonymous which we apply to our lives, one day at a time.
Although a separate entity, we cooperate with AA, and consider it an important resource for understanding alcoholism. In the spirit of cooperation rather than affiliation, here is the website of Alcoholic Anonymous World Service, Inc.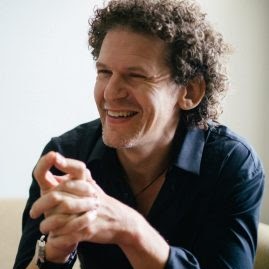 Dr. Russ Harris
Russ Harris, author of the international best-selling self-help bookThe Happiness Trapand is a world-renowned trainer of Acceptance Commitment Therapy (ACT).
Dr. Brene Brown
Brene Brown, research Professor and author of #1 New York Bestsellers as well as 20 year of research in studying courage, vulnerability shame, and empathy.
Dr. Dan Siegel
Daniel J. Siegel, M.D., is an internationally acclaimed author, award-winning educator, and child psychiatrist. as well as the executive director of Mindsight Institute.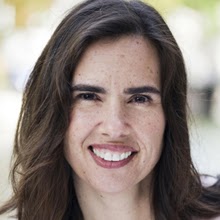 Dr. Kristin Neff
Kristin Neff, Associate Professor - University of Texas at Austin and is widely recognized as one of the world's leading experts in the field of self-compassion research.
Kids in the House gives parents and educators the chance to get answers to their tough questions and get first-hand tips on how to deal with particular challenges ranging from pregnancy to getting into college. The website is also customizable, allowing users to create playlists of their favorite videos and interact with other users and parents who may have dealt with similar issues. Kids in the House understands that there is a variety of parenting techniques and that there is no one-size-fits-all solution to raising a family. This resource contains over 9,000 videos from 500 leading parenting experts, including doctors, pediatricians, psychologists, educators, best-selling authors, celebrities, and parents themselves.
GoZen! creates online social and emotional learning programs loved by kids ages 5-15, parents, professionals, and schools. Our mission is to reach 1 million kids with skills to transform stress, anxiety, worry, anger, perfectionism, negativity, and social worry into POWER in the year 2020! We don't help kidsmanagechallenging feelings, we help them transformthem into confidence, courage, and resilience! We're basically emotional alchemists.
Happiness Trap
Are you, like milllions of Americans, caught in the happiness trap? Russ Harris explains that the way most of us go about trying to find happiness ends up making us miserable, driving the epidemics of stress, anxiety, and depression. This empowering book presents the insights and practical techniques of ACT (Acceptance and Commitment Therapy) a revolutionary new psychotherapy based on cutting-edge research in behavioral psychology. By clarifying your values and developing mindfulness (a technique for living fully in the present moment), ACT helps you escape the happiness trap and find true satisfaction in life. This book provides these practical techniques that can be implimented in everyday life and with almost any age.
The Power of Vulnerability
Is vulnerability the same as weakness? "In our culture," teaches Dr. Brené Brown, "we associate vulnerability with emotions we want to avoid such as fear, shame, and uncertainty. Yet we too often lose sight of the fact that vulnerability is also the birthplace of joy, belonging, creativity, authenticity, and love." On*The Power of Vulnerability,*Dr. Brown offers an invitation and a promise - that when we dare to drop the armor that protects us from feeling vulnerable, we open ourselves to the experiences that bring purpose and meaning to our lives. Here she dispels the cultural myth that vulnerability is weakness and reveals that it is, in truth, our most accurate measure of courage. This is an educational and thought prevoking audiobook.
Mindsight
What if you could escape traps like these and live a fuller, richer, happier life? This isn't mere speculation but the result of twenty-five years of careful hands-on clinical work by Daniel J. Siegel. Using case histories from his practice, he shows how, by following the proper steps, nearly everyone can learn how to focus their attention on the internal world of the mind in a way that will literally change the wiring and architecture of their brain.
The Whole-Brain Child
A practical book by Daniel J. Siegel, neuropsychiatrist, and parenting expert Tina Payne Bryson offer a revolutionary approach to child rearing with twelve key strategies that foster healthy brain development, leading to calmer, happier children. The authors explain—and make accessible—the new science of how a child's brain is wired and how it matures. The "upstairs brain," which makes decisions and balances emotions, is under construction until the mid-twenties. And especially in young children, the right brain and its emotions tend to rule over the logic of the left brain. No wonder kids throw tantrums, fight, or sulk in silence. By applying these discoveries to everyday parenting, you can turn any outburst, argument, or fear into a chance to integrate your child's brain and foster vital growth.
Self-Compassion
More and more, psychologists are turning away from an emphasis on self-esteem and moving toward self-compassion in the treatment of their patients—and Dr. Neff's extraordinary book offers exercises and action plans for dealing with every emotionally debilitating struggle, be it parenting, weight loss, or any of the numerous trials of everyday living.
SocialJusticeBooks.org is a project of Teaching for Change, a non-profit organization whose mission is to provide teachers and parents with the tools to create schools where students learn to read, write and change the world. SocialJusticeBooks.org was developed in 2017 to identify and promote the best multicultural and social justice children's books, as well as articles and books for educators. It builds on the tradition of theCouncil on Interracial Books for Childrenwhich provided a social justice lens to reviews of children's literature.
SocialJusticeBooks.org examines the representation, the story line, and the quality of writing of each book. It is not enough to simply diversify the characters in children's literature. We are also concerned with who is writing the stories, what the characters are doing, how issues of power and activism are introduced, and representations of people in community rather than in isolation.
Advancing Resiliency in Education
Join the conversation between two psychotherapists with over 20 years' experience in mental health and education. Hosts, Jennifer Baker LMFT and Jennifer Johnson LCSW respond to "real questions" on current mental health topics impacting students, families and educators. Listen in as they break down complex theory and translate it into friendly language, along with practical strategies that you can use today. Local leading experts in mental health and education will also join the conversation to share ideas, stories, and experiences to support schools as centers for well-being.
For help with a mental health or life-threatening emergency, call 911
---
Stanislaus 2-1-1: 24 hours a day, 7 days a week
211
Connecting Stanislaus County Residents to Current Health & Human Services, a program ofUnited Way of Stanislaus County, is a comprehensive information and referral service for Stanislaus County, connecting callers with health and human services information and referrals available to them. 2-1-1 Stanislaus County is available 24 hours a day, 7 days a week in over 120 languages through phone interpretation services.
Stanislaus County Warm Line: 24 hours a day, 7 days a week
(209) 558-4600
Stanislaus County residents can call the Warm Line at (209) 558-4600 when they are: having a hard time making it through the day - but are not in a crisis; needing a caring listener to provide effective feedback to help explore options; wants some support, assistance and resources toward recovery. This is a mental health consumer-run program providing non-crisis intervention, offering peer support, referrals, and shared experiences of hope and recover.
National Suicide Prevention Lifeline: 24 hours a day, 7 days a week
1 (800) 273-8255
The Lifeline provides 24/7, free and confidential support for people in distress, prevention and crisis resources, and best practices for professionals
*Personas que hablan español, llamen a the Lifeline al 888-682-9454.
*For teens, call the TEEN LINE at 310-855-4673 or text TEEN to 839863.
*For veterans, call the Lifeline at 800-273-TALK (8255) and press 1.
*For LGBTQ youth, call The Trevor Project at 866-488-7386 or text START to 678678.
*For transgender people, call the Trans Lifeline at 877-565-8860.
*For people who are deaf or hard of hearing, call the Lifeline at 800-799-4889.
*For law enforcement personnel, call the COPLINE at 800-267-5463.
*For other first responders, call the Fire/EMS Helpline at 888-731-FIRE (3473)
Crisis Text Line: 24 hours a day, 7 days a week
Text HOME to 741741
Crisis Text Line is free, 24/7 support for those in crisis. People from anywhere in the US can text with a trained Crisis Counselor. Crisis Text Line trains volunteers to support people in crisis.
Disaster Distress Helpline: 24 hours a day, 7 days a week
Call 1 (800) 985-5990 or text TALKWITHUS to 66746
The Substance Abuse and Mental Health Services Administration (SAMHSA) Disaster Distress Helpline provides 24/7, 365-day-a-year crisis counseling and support to people experiencing emotional distress related to natural or human-caused disasters.
The Trevor Project: 24 hours a day, 7 days a week
1-866-488-7386 or text START to 678-678
The Trevor Project is the world's largest suicide prevention and crisis intervention organization for lesbian, gay, bisexual, transgender, queer & questioning (LGBTQ) young people. The Trevor Project offers a suite of 24/7 crisis intervention and suicide prevention programs, including TrevorLifeline, TrevorText, and TrevorChat as well as the world's largest safe space social networking site for LGBTQ youth, TrevorSpace.
Sorry, but there was nothing found. Please try different filters.